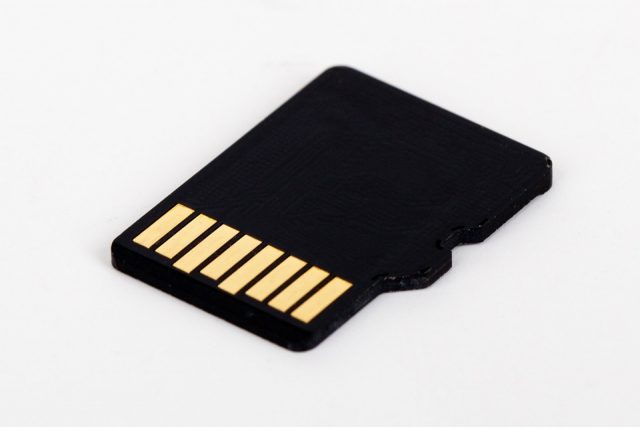 I recently saw what appeared to be a bargain on ebay, A 32GB Class 10 micro SD for £4.99 with free delivery. I was needing to increase my phones storage as the current 8GB only had a couple of hundred MB remaining. I therefore purchased the 32 GB card from ebay and a few days later it arrived and I put it in my phone.
I noticed though after a couple of days usage that writing to the new 32GB card was significantly slower than the old 8GB card so when copying files from the PC to my phone or recording pictures and videos there was more delay than previously.
I did some searching on the Google Play store and found a free app to test the SD card in your phone. SD Card tester. The app will write an amount of data to the SD card and then try to read it back afterward to check that the card is reading and writing ok and what speed it the SD card is writing/reading.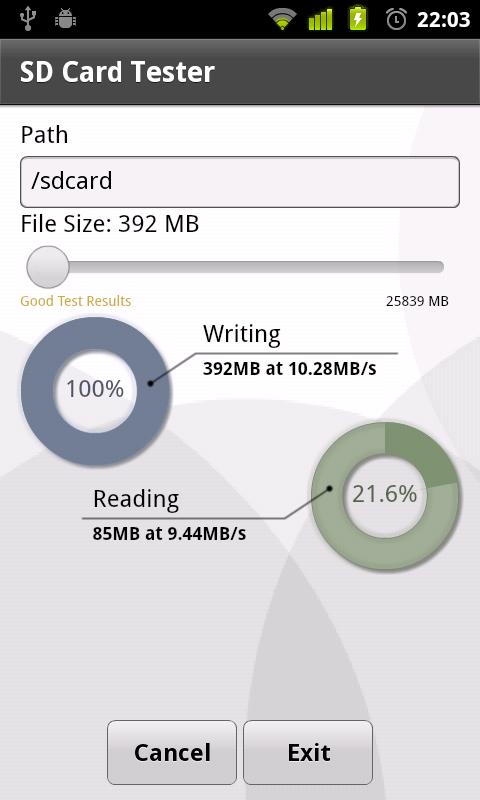 I tested the 32GB SD card i bought from ebay with a 3GB file size and it recorded write speeds of around 2.5MB/s and read speeds of 9.8MB/s but as this was advertised as a class 10 card it should have got write speeds of 10MB/s as than is the minimum speed for a class 10 SD card. To check it wasn't an issue with my phone rather than the card I swapped back to the old 8GB SD card which also advertised as being class 10. When i ran the SD card tester app on the 8GB card I got the read and write speeds as being just over 10MB/s which showed it as a genuine class 10 card.
Obviously the 32GB card i purchased from ebay is not writing at class 10 speeds so I did some Googling and found that there was a problem with fake SD cards on ebay and other website where they would re-badge cheap slower cards as faster large capacity and sometimes instead of a 16 or 32GB card that you paid for you may actually have a 2 or 4GB card that has been hacked to report itself as larger. When you try to copy large amount of data to these fake card the data will become corrupt and unreadable.  After seeing that fake cards were common I wasn't convinced that the one i purchased was even capable of storing 32GB of data never mind working at class 10 speeds. As I had only tested it with 3GB of data in my initial test I decide to test it again with a 10GB test file size. Once again the write speed was only just above 2MB/s but this time when it came to verify the data that was written it failed reported it couldn't read the data. The error message from the phone app was a big vague though so I did some more googling and found a Windows program which can also test SD cards called H2testw
Before running H2testw I decided to eliminate whether it could be a file system problem on the card and re-formatted in under Windows with the exFAT partition as it had come pre-formatted with the FAT32 filesystem. The format took about an hour and did not report any errors.
After the format had finished I then ran the test on the whole free space on the card using H2testw. The results of that test are below.
The media is likely to be defective.
7.2 GByte OK (15140416 sectors)
24.0 GByte DATA LOST (50383296 sectors)
Details:312 MByte overwritten (638976 sectors)
0 KByte slightly changed (< 8 bit/sector, 0 sectors)
23.7 GByte corrupted (49744320 sectors)
1.2 MByte aliased memory (2496 sectors)
First error at offset: 0x00000001ce0c8000
Expected: 0x00000001ce0c8000
Found: 0x0000000000000000
H2testw version 1.3
Writing speed: 8.81 MByte/s
Reading speed: 12.6 MByte/s
H2testw v1.4
These results are showing that the SD card is actually only allowing the first 7GB of the card to work correctly and once the card has filled up the first 7GB it will then start to corrupt files. Essentially mean this card is only 7GB in size and not the 32GB that is advertised and its also only writing at just over 8MB/s which means it's not meeting the minimum 10MB/S to be a class 10 device.
Because the card was clearly not as advertised I decided to contact ebay and return it for a refund and ordered a 32GB Sandisk card instead.
It is clear that some of these fake cards are quite hard to spot so i recommend you testing any new SD cards with one of the programs mentioned to ensure they are genuine before you loose data from a fake card.