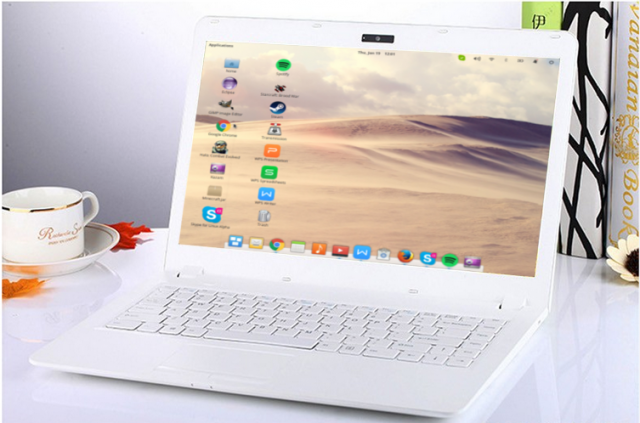 A new startup named Litebook is intending to take on Google Chromebooks with its Linux based laptop that it's selling for $250. For the launch of the Alpha it is offering a laptop with a 14 inch 1080p screen, half a terabyte of hard drive storage and is powered by a Intel quad core CPU at 1.6ghz coupled with 4gig of RAM. On the software front it is running the Linux Elementary OS and has WPS Office installed.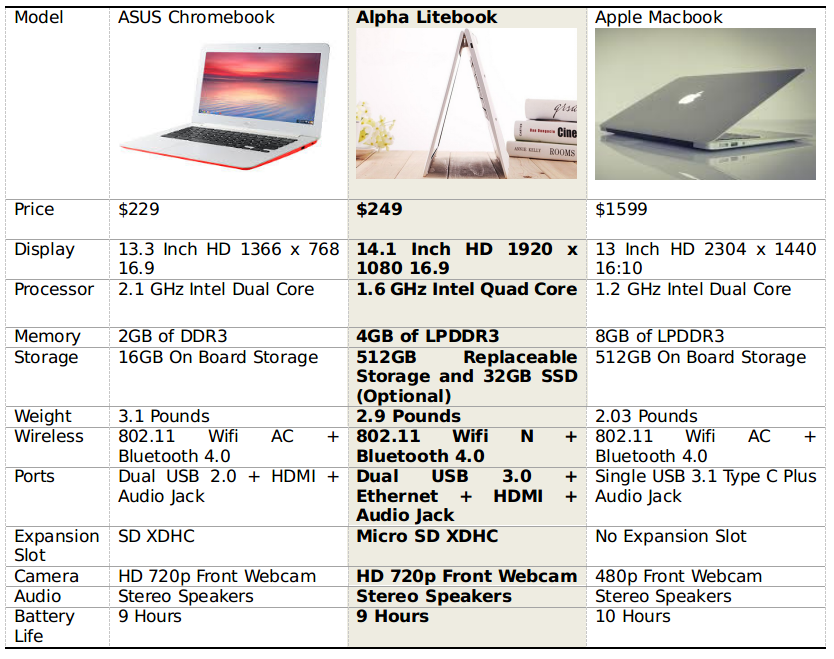 As you can see from the above comparison graphic it out performs the cheaper chromebook on paper. But there isn't a lot of information about the processor on the litebook, for the price we assume it's a quad core Celeron. If that is the case then you could pay a little more and get a similar spec Acer Chromebook to for $270. Sure the Acer only has 32GB of storage but your going to be getting it from a well-known brand, and if you dont want the ChromeOS experience or you are worried about your privacy you can alway install a full linux distro on the Chromebook using Crouton.
Back to the Litebook and taking a closer look at the software that comes pre-installed. For your operating system you have Elementary OS. This is an Open source distro based on Ubuntu but with its own custom-built desktop (Pantheon) and core apps. Visually it looks quite similar to MacOS and reviews have been mixed because of this. It is intended for ease of use so maybe a good distro for those dipping their toes into the world of linux for the first time. As it is based on Ubuntu it means that thousands of apps can be installed easily using the app store style installer.For its office suite Litebook decided to install WPS office. This software maybe not well-known in the west but is a popular free office package in China and is visually similar to Microsoft Office. It isn't open source though and it is also sponsored by the Chinese government so if you want to stick strictly to FOSS, or are worried about privacy you maybe better with Openoffice or Libreoffice.
While I consider that Litebook are doing great offering a Linux laptop as an alternative to Windows. I think they maybe about $50 too expensive and need to be coming in at a price below the branded Chromebooks if they want to be shipping big numbers. Especially when the ARM based Linux Pinebook is expected to ship for just $89 any day now.