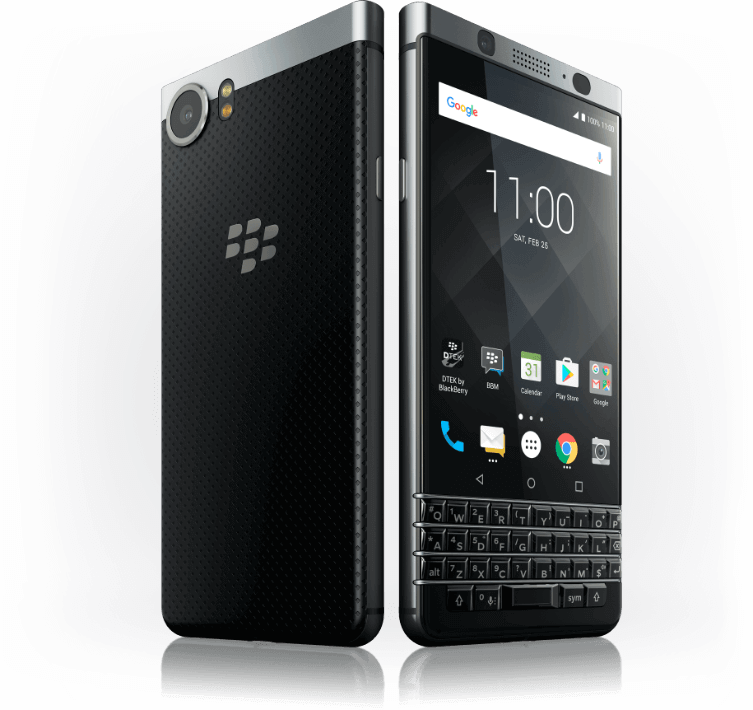 A brand new Blackberry QWERTY smartphone running Android was revealed at the Mobile World Congress this week. It is from Chinese phone manufacturer TCL who are licensed to produce phones with Blackberry branding. The Blackberry Keyone is a 4.5 inch smartphone with a physical keyboard attached to the bottom. It runs the latest version of Googles Android Nougat, Which is powered by a Snapdragon 625 processor. Considering this is a flagship phone the use of a Qualcomm Snapdragon 625 CPU seems a little under powered for the asking price as this is usually found in mid-range devices. Other specifications are 3GB RAM a 12 megapixel camera and a 8 megapixel selfie camera and a decent 3500mAh battery.
Blackberry are the only mainstream phone maker still producing mobiles with a physical QWERTY keyboard but has the form factor fell out of favour with buyers as touch screen technology has improved? Only the sales numbers will tell when the phone is released next month.
Blackberry have had a tough time over the last few years they dropped from having around 10% share of the market to less than 1% now. The original Blackberry QWERTY phones used to be both popular with businesses users and young people who found the physical keyboards great for typing compared to the standard numeric keypad setup of previous phones. I am not sure if the price of 500 will put off a lot of youths when you can decent phones for half this price. It may appeal to business users on the go so if they can recapture some of those sales perhaps they can carve out a niche and regain some market share.