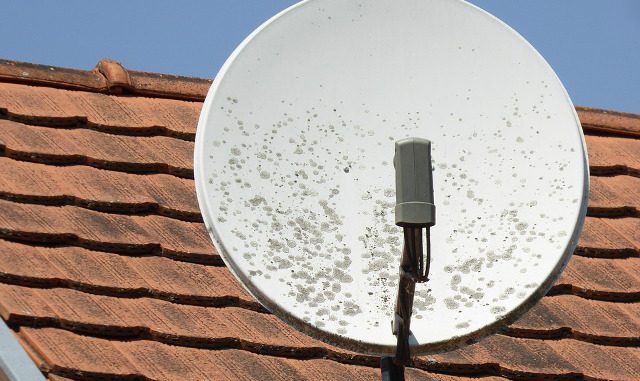 British pay TV operator SKY announces customers will no longer require a satellite dish as it will make all channels available over the internet.
For years when you look down any residential street in Britain you will see houses with satellite dishes attached indicating that the household subscribes to satellite TV from broadcaster SKY. This scene could eventually be a thing from the past as SKY announced that they intend to make all their channels available to view online.
Sky have been offering a limit set of channels and pay-per-view content for a while with it's Sky GO app, Now TV and Sky Q boxes. But this move will allow customers who can't get their service through satellite or did not want to have an ugly dish on their house to subscribe to their pay TV service. This could open up new revenue streams for SKY people who live in apartment block who previously couldn't install a dish will be able to get the full SKY TV service.
A spokesman for SKY said that customers would still require a SKY box to access the channels over the internet, but we think that if the service becomes popular this could be extended to apps for games consoles and tablets like the current Now TV offering.
It is expected that SKY Italia will be the first to get this new online service and it won't be available in the UK until 2019, It is clear that this service is being launched in answer to online rivals Netflix and Amazon Prime Video who offer pay TV through the internet with no dish required.
As well as the competition from existing online pay TV operators new EU rules which are designed to prevent 'Geo-blocking' – which the the practise of restricting content so that is is only available in one country – are due to come in this summer. This means other pay TV providers from Europe will be able to offer their TV services to UK customers. Some of these EU broadcasters have the same premium content as SKY, such as Premiership football and movies but at prices lower than SKY offer, which could entice some sports fan to jump ship.
Another spanner in the works is that the ownership of SKY is currently up in the air, as a bid by the Rupert Murdoch owned 21st Century Fox to buy out the remaining stake in SKY has recently been declared 'Not in the public interest' by the UK competition regulator. But while this bid by Fox was on the table, 21st Century Fox had agreed to a take over from Disney which means that the ownership of SKY would pass to Disney in the eventuality that the Fox-Disney deal is approved by the US regulator.
As no technical details of the service have yet been released so we don't know what the minimum broadband speed requirements will be to use the SKY service. But we assume that a fibre broadband connection will be required if you want to view HD or 4K channels. As some areas of the country are still only able to get ADSL speeds it will probably be a long time before the satellite dish will be a remanent of times past.