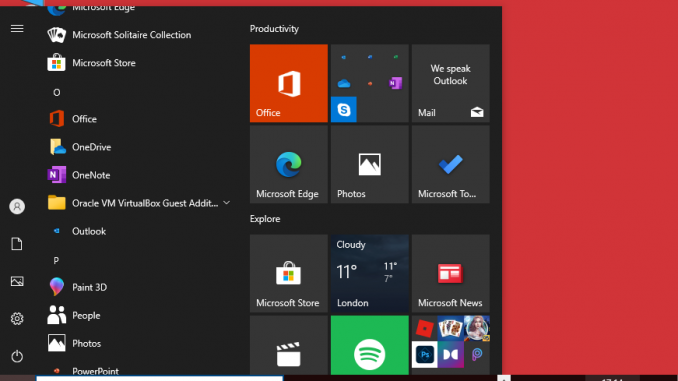 Back when Microsoft launched Windows 10 on the world in 2015 they caused a stir by offering users of Windows 7 and 8 to upgrade to Windows 10 for free.
This went against Microsoft's previous tactic of charging for upgrades to Windows but they advertised it as a limited time offer that would end in 2016, although even then there was a way to get the free upgrade if you used assistive technologies all the way up to 2018.
So from the above you would assume if you had held onto your Windows 7 or 8 installation until now, your only choice is to pay Microsoft if you wanted to upgrade to 10? Well surprisingly that isn't the case..
Although Microsoft might not advertise that you can upgrade from 7 or 8 for free you can. You will require a genuine activated version of Windows 7 or 8 on your computer, so those who are on Vista or XP would have to update to Windows 7 or 8 first. But it doesn't appear to matter if you have a retail or OEM version (OEM is the versions that come pre-installed on most computers) and as Windows 7 has now reached end of support you can pick up a copy for much cheaper than a new Windows 10 copy.
To take advantage of the free upgrade it doesn't matter which version of Windows 7 or 8 you upgrade from, but you can only upgrade to the equivalent Windows 10 version for free, Eg Windows 7 home to Windows 10 home you can't got from Windows 7 home to Windows 10 professional without paying.
Because Microsoft simplified the number of versions of Windows 10 some users may find they get a slightly different Windows 10 version than they were on previously. As there are no longer starter, Home basic and home premium version, just Windows 10 home. Microsoft also dropped the Ultimate edition in Windows 10 so those upgrading from Windows 7 Ultimate will end up with Windows 10 pro on their PC.
So how to do you get this free upgrade you ask? Well by following these simple instructions below
1. Go to the Microsoft Windows 10 download page website. 
2. Under Create Windows 10 installation media, click Download tool now and Run.
3. Choose Upgrade this PC now, assuming that you are on the computer you are upgrading. (If you're upgrading a different PC, choose Create installation media for another PC, and save the installation files.)
4. Follow the on screen prompts. The upgrade can take a hour or maybe longer depending on the speed of your internet and computer.
5. When the upgrade has completed, go to Settings Update & Security > Activation, and you should see you are now digital license for Windows 10.
We have tested this in November 2020 and can confirm it is still working, we successfully upgrade a Windows 7 pro Dell computer to Windows 10 pro and at no point were we even asked to input a product key. But in the event you do get prompted to enter a product key during the upgrade. We have been told, by others using this method. That the key found on the COA label attached to the computer should activate Windows 10 and give you the digital license
So what is the legality of obtaining Windows 10 for free this way?
Well technically Microsoft ended the free upgrades years ago, so if you are using the PC for business and in doubt if you are properly license it might be best to pay for upgrade to cover you in the event you get audited. As it does record in the computers properties the date that Windows 10 was installed.
But if you are a home user then I suspect you will be fine (although this isn't official legal advice 😉 Microsoft have been much more relaxed about Windows 10 activation's, you can pretty much get full functionality from an none-activated version of Windows 10. Which compared to how older versions of Windows would not even boot to the desktop if not activated, just goes to shows Microsoft are not being as strict as they once were. At least for home users and students.
I hope you find this tip useful, and if you do experience any issues please leave a comment below