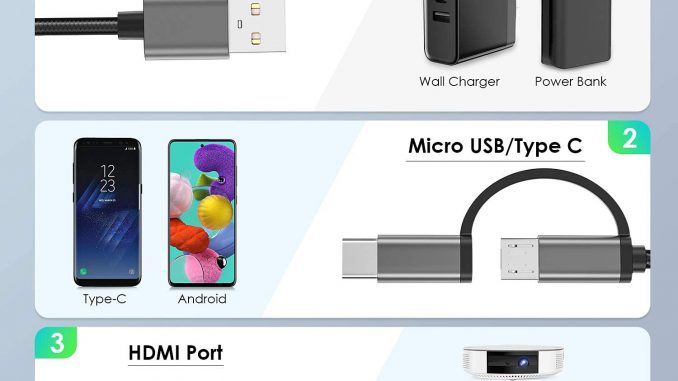 A few year ago I wrote an article which gave a list of Android Smartphone and Tablets which came with HDMI or MHL output. You can see the list of Android phones which have HDMI here (although it is a little out of date now)
While high end phones such as the Samsung Galaxy range do come with the option to display HDMI out using USB-C, it is still pretty uncommon to find lower end phones and tablets that support video out over HDMI.
It is not that the hardware even in low specification phones is not capable of outputting to a big screen over HDMI, it just that this feature is usually omitted when the manufacturer builds a phone to reduce costs.
So for many people who can't afford to be spending the large amounts of money on flagship phones, the only options have been to use the casting features if you phone supports Miracast and your TV can receive a Miracast signal. Or to buy a casting dongle such as a Google Chrome cast.
But the issue with casting over WiFi is that the experience can sometime be laggy, and it is OK for maybe watching Youtube videos on the large screen, but for other uses such as playing Android games on the TV the input lag can be too much and ruin the experience.
But there is a solution available through a USB dongle which claims to allow ANY Android smartphone or tablet running version 4.4 of Android or above to output a 1080p HD signal. As you can see from this promotional graphic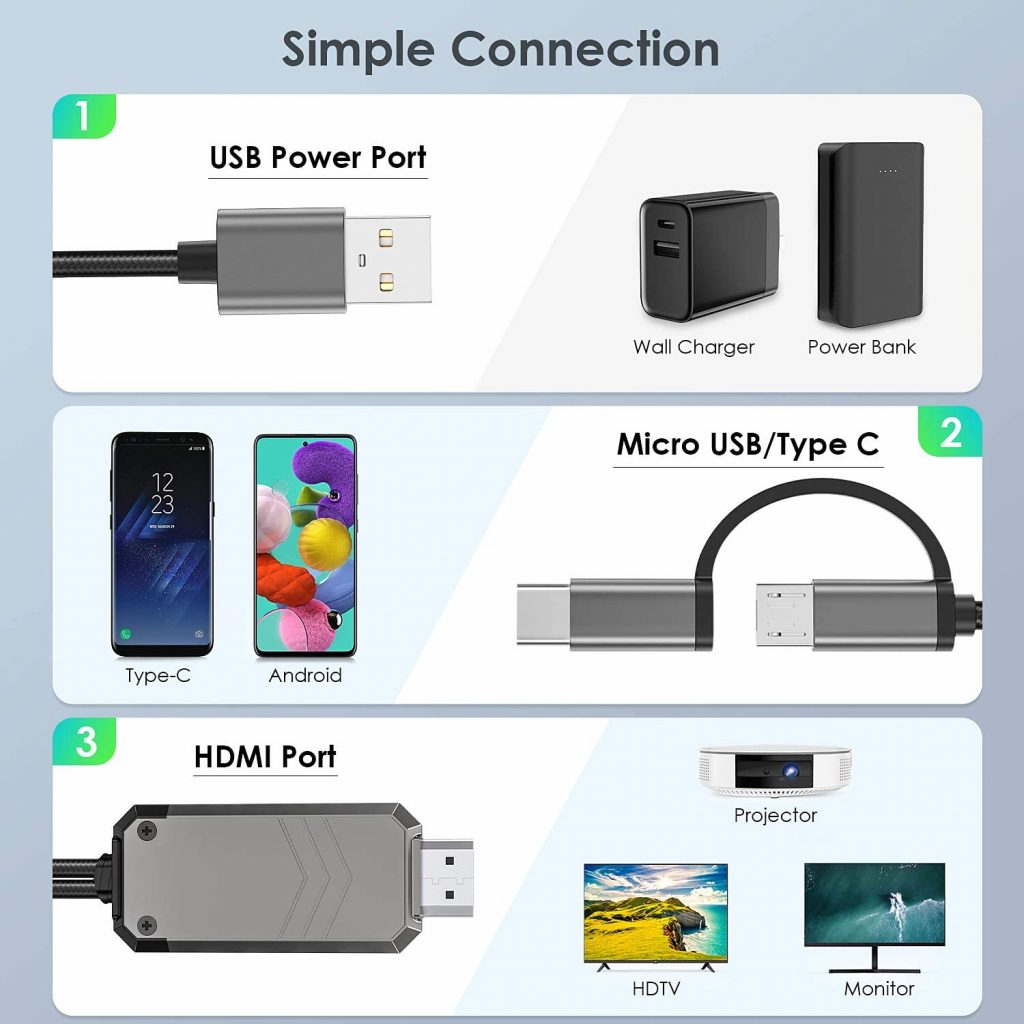 The dongle has one full size HDMI connector to plug it into a TV or montitor and then a cable with 2 USB connectors on the ends. A Micro USB/ USB Type-C connector which plugs into your phones USB port and the other is a full size male USB connector which provide the dongle with power. It also has the advantage as the power will also be passed through to your phone while using it so you no need to worry about your battery going flat. Although this will depends on the wattage of the USB power source you are using.
Connecting up the hardware is pretty straight forward, but there is some software which is also needed before you plug in the dongle order to get it to output over HDMI. You need to download the Miraplug which is either available from the Google Play store or their own website.
Once you have the app installed it will automatically detect when you plug in the dongle and start to output the video over the HDMI. It also still shows the display on the phone / tablet screen as well.
The other thing of note is that the adapter doesn't output the audio over HDMI, but the dongle itself has a bluetooth receiver built in, so your phone will prompt you to connect to the dongles Bluetooth and the audio will be routed to your TV that way. Its a shame it does just work over HDMI, but its not too much of an issue.
The dongle claims that it should work with ANY make and model of Android phone or tablet as long as it has Android 4.4 or higher and a Micro USB or USB Type C connector. We can confirm it worked first time on a Samsung Galaxy A01 with a MicroUSB connector and Motorola G Fast which as USB Type C connector. But obviously there could be some compatibility issues especially with older phones.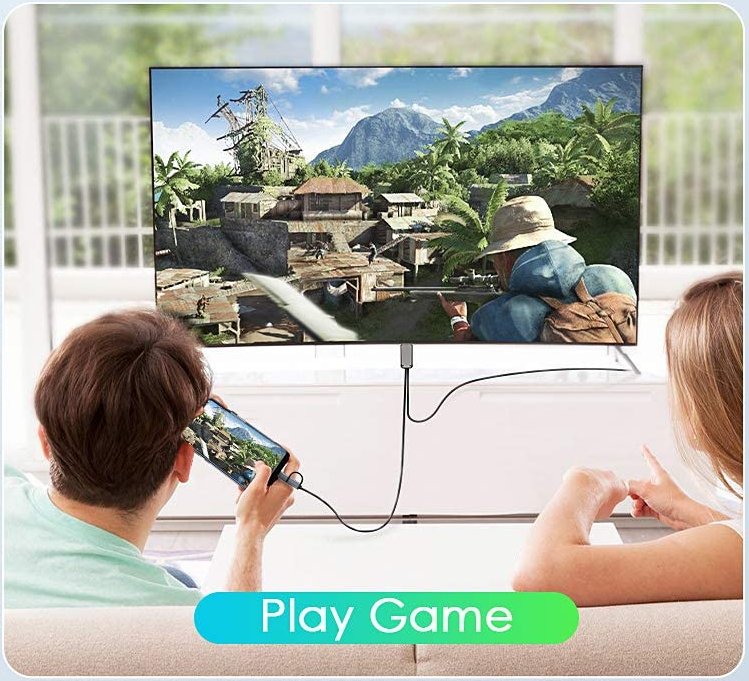 We had no issues with watching Youtube, playing back videos, playing games, opening the web browser and apps on the TV using this adapter. Although we were unable to watch Netflix or Amazon Prime video as i suspect the DRM systems used by these streaming apps didn't play nicely with the way this dongle captures the phone output to send it over HDMI.
So if you are looking for a way to get Netflix on the TV from your phone without using a Chromecast, unfortunately at this time this dongle isn't suitable. But for other things you might prefer to do on a big screen TV this dongle is excellent with very little lag. It could even allow you to use your phone as desktop PC by connecting up a bluetooth keyboard and mouse.
You can buy the dongle from the Amazon link below